Why login or register?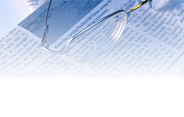 myMectronic is the most sophisticated, powerful and flexible part search management system available. And you can register today for free!
Offering maximum speed, control and efficiency for all your part search needs, myMectronic saves you both time and money. With its advanced features, myMectronic will quickly become your preferred part search site!
Register today to get the features myMectronic offers. With the new myMectronic search engine you can:
Establish your custom myMectronic control panel
This powerful new tool allows you to control and manage all of your myMectronic.com part search information. myM Exclusive!
Bulk search? Search up to 50 part numbers at one time and send multiple part numbers to multiple distributors/resellers instantly. myMectronic's unique slider tabs enable you to easily control how your search results are displayed. myM Exclusive!
Manage RFQ's and PO's
myMectronic offers the most flexible and sophisticated system for managing RFQ's and PO's of any parts search site. myM Exclusive!
Only myMectronic offers you all of these features:
Add items to your RFQ or PO directly from the search results page
Send RFQ's or PO's to multiple vendors instantly
Send RFQ's or PO's all at the same time or schedule them individually for later delivery
Include multiple, but different, part numbers within each RFQ or PO
Write individual notes to each vendor or a general note to all vendors
Store and view RFQ's and PO's in a "cart" system
Store attachments to RFQ's and PO's, including bills of materials, CAD-CAM drawings, images, etc.
Manage Preferred Vendors
Establish your own Preferred Vendor list. Each user can add multiple private contacts for each distributor with all of their contact information. Set up search criteria to display only these vendors. Record your own comments and ratings for each vendor. Only average ratings for vendors are made public. Your comments and ratings are strictly private. myM Exclusive!
Sell parts?
All users (end users, OEMs, distributors and resellers) are able to sell parts through our "Short Sell" application. Once accepted, the parts are integrated and included along with all Mectronic.com part search items. myM Exclusive!